A few tips and tricks for your first hostel experience…
When I used to think of hostels the only thing that came to mind was gruesome torcher in a small Eastern European city. On the venture to finding cheaper travels I decided to give one a try. In April of 2018 a group of new friends, my husband, and I were going to conquer the White Rim Trail in Canyonlands National Park. With a 100 mile bike ride before us, we needed a bed to crash in the night before we dropped into the canyon, and the evening after we popped out!
In that dire need to sleep somewhere other than the ground for under $300, my love for hostel staying was born!
Our first experience was at the Moab Hostel–The Lazy Lizard. We opted for a private cabin (sounds expensive right?!?!) for a whopping $47/night. A camp site was $36 (and there was no shower or crapper) and hotels were for the rich and famous. Single beds start at $12/night! We also found that the winter rates are even better! $26/night for a cabin!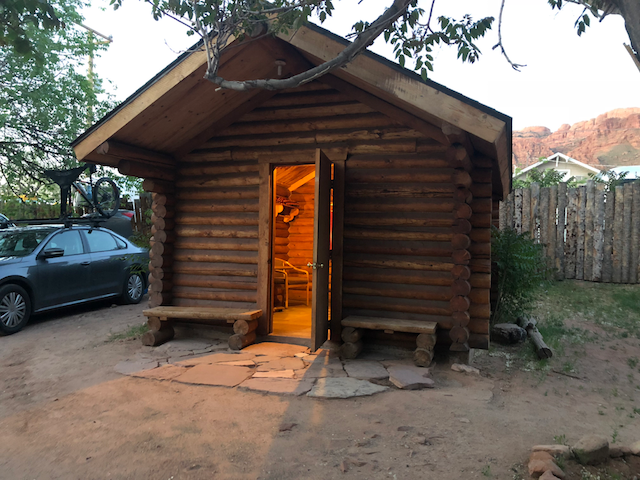 We enjoyed time with our friends that night and woke up in the morning well rested and ready for our adventure! Coming out of the canyon, covered in a natural spray tan of red dust, I was more than celebratory for a hot shower and bed!
After that experience we thought to ourselves "Hmmmmmmm, if Moab has an awesome hostel, I bet some of our other favorite destinations ALSO have these hidden gems!"
Fast forward a few months and we found some awesome hostels in Salida, Colorado; Crested Butte, Colorado; Leadville, Colorado and I just heard one opened in Lake City, Colorado! We are constantly seeking out new and exciting hostels to stay in! Please comment below for any suggestions!
Tips and Tricks for staying in a Hostel
Book early and see if there are any discounts! I once stayed at a hostel and got a $5 discount for being a student. Off season rates tend to be cheaper as well. Paying in cash usually gets you a cheaper bed too!
If you choose a single bed, ALWAYS bring a sleeping bag/linen. One night I stayed in a single bed, thinking they would have linen. I got to sleep with a towel…
Bring shower shoes! It may be my PTSD of wet toilet paper stuck to my feet at Water World, but I always wear flip flops in the showers! You don't want to catch any fungus! Also, ask what time they clean the bathrooms and that will be your optimal time to do your business!
LABEL YOUR FOOD! Another great commodity to hostel hopping is that you have a fridge for your food! This is another reason it makes your travels cheaper, you can cook most of your own food and splurge on the a fabulous restaurant, brewery, or distillery! Label your food, there is usually a permanent marker near the fridge, but we bring our own. Put your last name and the date so it doesn't get thrown out by that one overzealous employee (or the occasional wanderer who really digs guacamole!). Keep your beer/adult beverages in your room.
Bring a sponge (another branch of my PTSD and community wet things). You'll be responsible for cleaning up after yourself in the kitchen. I don't know bout you but a mildewed sponge is not my idea of clean.
Check out the community area! Every hostel has an area where you can hang out, play games, eat, and conversate! I can't tell you how fun it is to meet people from all over the world and share stories of your travels! You will get to meet many a thru hiker or world traveler! Get out of your comfort zone, lean into the discomfort, I promise you wont be disappointed!
Bring a deck of cards! Many hostels have games but there have been a few times I wish I had a deck of cards or a set of dice to play with.
Ensure your check-in runs smoothly and research what time someone is available to check you in. These places aren't like normal hotels and more often than not the front door will be locked and you'll need a code or key to enter the building. Also inform the hostel if you plan on checking in late (our last trip to Moab they had the heater on in the cabin and our keys waiting for us at 1am!)
If you travel with pets, make sure they are pet friendly (most are) but also be cognizant of your fellow hostel homies and respect that not all people love dogs ( I know….even the Grinch has a dog).
Do your research and see what is within walking distance! There are some great breweries and restaurants near these places, which allows you to be safe (no drinking and driving) and you get a little more movement in your day!
BRING EAR PLUGS! If you are a light sleeper you will want a good pair of ear plugs at night! You may not need them, but better safe than sorry!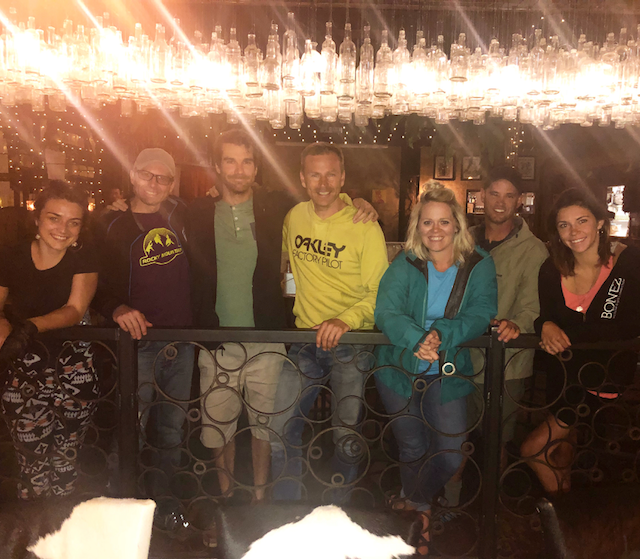 Stay tuned for reviews on individual hostels! Until then, lean into your discomfort and give one these places a go!
~Live Unapologetically Wild~
http://www.lazylizardhostel.com/
https://www.stayinntheclouds.com/